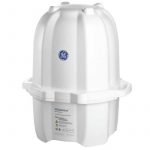 GE Energy Model RSDetection
$1,000
High Pressure Ion Chamber
Pressurized Ion Chamber – For precise exposure unit measurements. Results in Roentgen/hour (R/hr). NOTE – DOT TRAINING IS REQUIRED FOR ANY PERSONNEL SHIPPING THE HPIC.
Weekly Price: $1000Monthly Price: $2500
Description
Next Generation Design, Rooted in Proven Technology
The RSDetection*, the next generation Reuter Stokes environmental radiation monitor, provides superior technology for the detection and measurement of low-level gamma radiation. The RSDetection* remains rooted in the high pressure ionization chamber (HPIC) technology of prior offerings, while providing improvements in several key areas: sensitivity, reliability, and stability. With updated electronics and diagnostics, and a new weatherproof case, the RSDetection* is uniquely suited to provide robust and reliable operation in extreme environments, for applications varying from homeland security to nuclear power plants.
Rich History
With a rich history dating back over 50 years, GE has been an industry leader in the research, design and manufacturing of quality Reuter Stokes detectors for a variety of radiation monitoring applications. With over 100,000 detectors in service around the world supporting instrumentation ranging from reactor monitoring and security applications to neutron research and oil exploration, no company understands your radiation measurement requirements better than we do.
Benefits
• Enhanced Sensitivity and Performance – 10" diameter HPIC gamma detector. Excellent temperature
stability. High accuracy (Zero stability: ± 0.5μR/hr; Gain stability: ±3% < 35μR/hr, ±0.5% > 35μR/hr).
• Improved Reliability and Stability – Upgraded processing electronics design
• Extended battery life – up to 48 hours** run time. Equipped with built-in battery charger.
• Upgraded communications – Ethernet and 3 USB ports along with an RS-232 serial port for backward
compatibility
• Increased data capacity – 1 GB storage. Adjustable recording intervals, greater than 10M data points of
storage.
• Omni-directional – spherical HPIC is not subject to inherent Geiger-Mueller tube limitations. Provides
more uniform directionality and has higher sensitivity at lower dose rates.
• Fast response time – Less than 10 seconds
Features
• Extended range: 0-100R/hr (0-1Sv/hr)
• Adjustable data smoothing filter
• High signal-to-noise ratio
• Time stamped data and configurable recording intervals
• Configurable options for a variety of Environmental and Homeland Security applications
• Windows based configuration utility allows users to connect to a single RSDetection* unit for
configuration, data display, and diagnostics
• Backwards compatible with RSS-131 (ER) – same mounting scheme and core protocol
(adapter cable required)
• Replaces earlier models, including the RSS 1012, RSS 1013, and the RSS 131 (ER).***
**nominal under normal unit operation
***Note – Change from 6V to 12V
Gamma Measurement (-40°C to 55°C)
0-100 R/hr (0-1 Sv/hr)
• Zero stability +/- 0.5μR/hr
• Gain stability: ±3% < 35μR/hr, ±0.5% > 35μR/hr
Calibration Accuracy: ±-3.5%
Angular dependence:
• <5% (85% of viewed field, upward looking)
• <10% (15% of viewed field, downward looking)
Sample Rate: 5 seconds
Mechanical Enclosure
19.75" x 13.62" x 16.50" (50cm x 34.6cm x 41.9cm)
27 lbs (12.5 kg)
Weatherproof, polycarbonate material
Environmental
Operating temperature w/o battery: -40 to 55 °C
Operating temperature w/ battery: -10 to 55 °C
Relative humidity: 0 – 100%
Communications
USB Ports – (2) USBA, (1) USBB – 480 Mb/s
Ethernet – RJ-45 – 10/100M
RS-232 – (Additional RS-232 ports can be added
with USB-to-serial adapters
Data
Adjustable data recording interval – (seconds to days)
Maintained data on power cycle
> 10M data point storage
Time stamped data
Certifications
• CE Certified (Low Voltage Directive and Electromagnetic Compatibility Directive)
• WEEE
• ETL
• IEC
• RoHS
Options
Power
Lithium-ion internal battery (optional)
Power consumption – 4W (typical)
Internal Li-Ion battery charger
48 hour run-time (nominal under normal unit operation)
Optional Sensors and Equipment (References)
Tripod
Rain gauge
Wind speed and direction